Dec 5, 2009 Injury Report
Posted by Dusty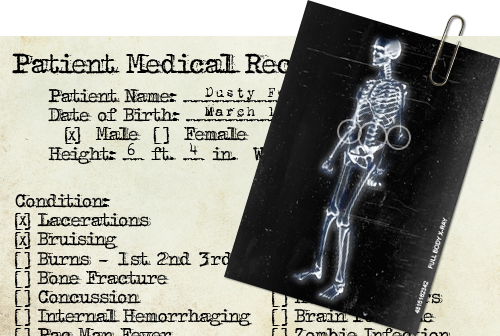 Once again, I've managed to fall down the stairs.  These stairs are  death trap.  This time I fell backwards catching my lower back and both elbows on the edge of a step.  Then I slid about half way down the stairs, scraping my arms up in the process.  I actually landed on the step so hard that I moved it.  In the photo below you can see the outline of where the step used to be.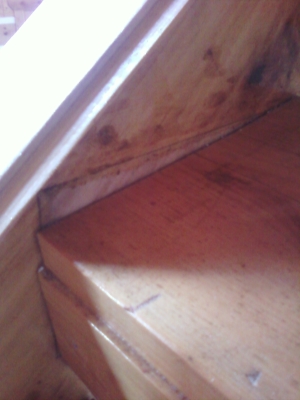 I spent the rest of the day with an ice pack on my left elbow to keep the swelling down.
This also gives me the opportunity to point out the widget I made over in the right column.  It keeps a running tally of days since my last injury.