May 2, 2009 Tech/Gadgets
Posted by Dusty
I decided it was time to finally put a stereo in my truck after driving around without one for over two years. I chose one that would give me some of the features of my failed truckputer, the Pioneer AVIC-F700BT.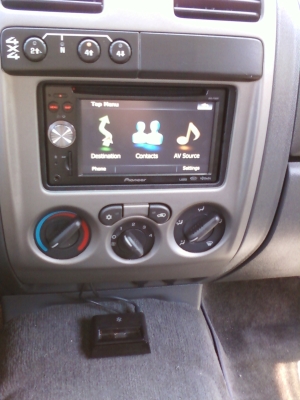 The model with the DVD player was out of my price range. I plugged my Zune dock into the USB and A/V inputs so I can charge my Zune while playing music or videos, and control it with the remote.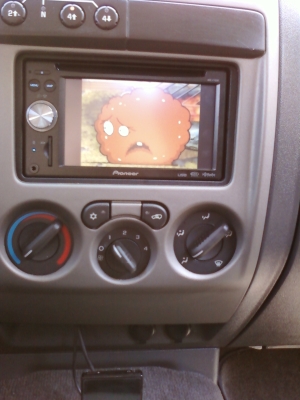 Like most in-dash units of this type, you can't watch video or punch in navigation destinations while driving. While searching for a way to bypass this, I discovered that the unit runs Windows CE. So it's more like the truckputer than I thought.