Mar 29, 2010 Entertainment, General
Posted by Dusty
I got a new toy over the weekend.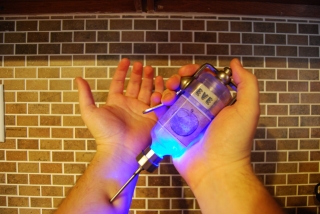 It's a replica EVE Hypo from Bioshock.  I was disappointed after first pulling it out of the box.  The needle fell off and the blue LED inside didn't light up.   But after gluing the needle back on and wiping some corrosion off the batteries it looks and works great.