Jun 17, 2010 Projects, The List
Posted by Dusty
I've been busy over the last 3 or 4 months. Lots of projects going on. The biggest was building a playhouse for my niece.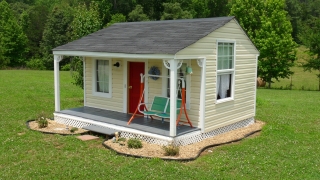 I got a table saw for my birthday which came in very handy.  I think I did enough carpentry here to cross this off my list.